Regular price
Sale price
$72.00
Unit price
per
Sale
Sold out
This is a pack of four candles and you get to pick what scents you'd like to receive! Since this is at a bulk price, you're getting the candles for $18 each instead of their normal $20 each.
Here's your scent options:
Artsy Fartsy - smells like french vanilla ice cream with slices of pear
Baked Bread - smells like warm, yeasty, buttery baked bread
Best Smell Ever - smells like satsuma, guava, and papaya
Blanket Fort - smells like raspberries, plum and vanilla
Bossy Pants - smells like citrus, coconut, and cardamom
Clean Freak - smells like rosemary and fig
Crazy Cat Lady - smells like grapefruit
Cuddles - smells like amber, sandalwood, musk, and vanilla
Expert Dog Petter - smells like cherry and almond
Gimme Coffee - smells like espresso with a tad bit of sugar and cream
Greetings From Austin - smells like vetiver (an earthy/woodsy grass scent) with a touch of lemon and sandalwood
Happy Stinkin' Birthday - smells like birthday cupcake
Hippie Scent - smells like patchouli, sandalwood, citrus, and lavender
King of Farts - smells like tobacco and wood notes
Mermaid Magic - smells like sea salt and driftwood
Night Owl - smells like pomegranate mixed with orange, vanilla, and cinnamon
Plant Person - smells like green vines, leaves, tomatoes, and basil
Sleepy Squad - smells like lavender and sage
Someone in Texas Loves Me - smells like cactus and pear nectar with notes of fresh florals and agave sugar
Spoonful of Cereal - smells like fruity kid breakfast cereals
Texas Y'all - smells like sweet iced tea
The Bee's Knees - smells like oatmeal and honey
Unicorn Puke - smells like cotton candy
Warm Cookies - smells like cookies straight from the oven
You're a Wizard - smells like butter beer
Each candle is in a 9oz amber glass jar with a black metal lid and a wax weight of 7.2oz. They have a 50+ hour burn time and are made from all natural US soy beans. All candles are hand poured in Austin, Texas in small batches to ensure quality.

Shipping is a flat $6.95 for as many products as you'd like! We ship items within one week of purchase (but usually much sooner).
View full details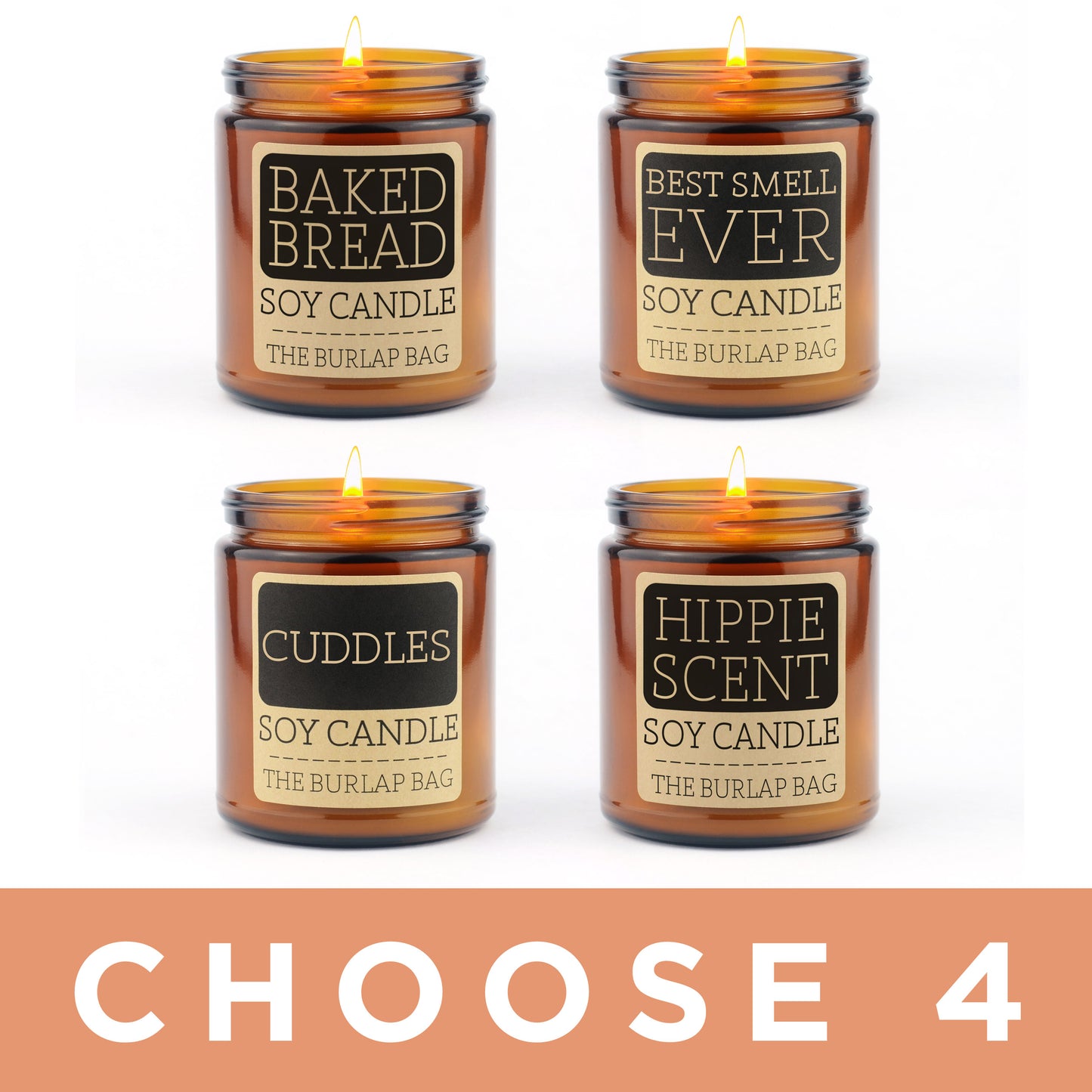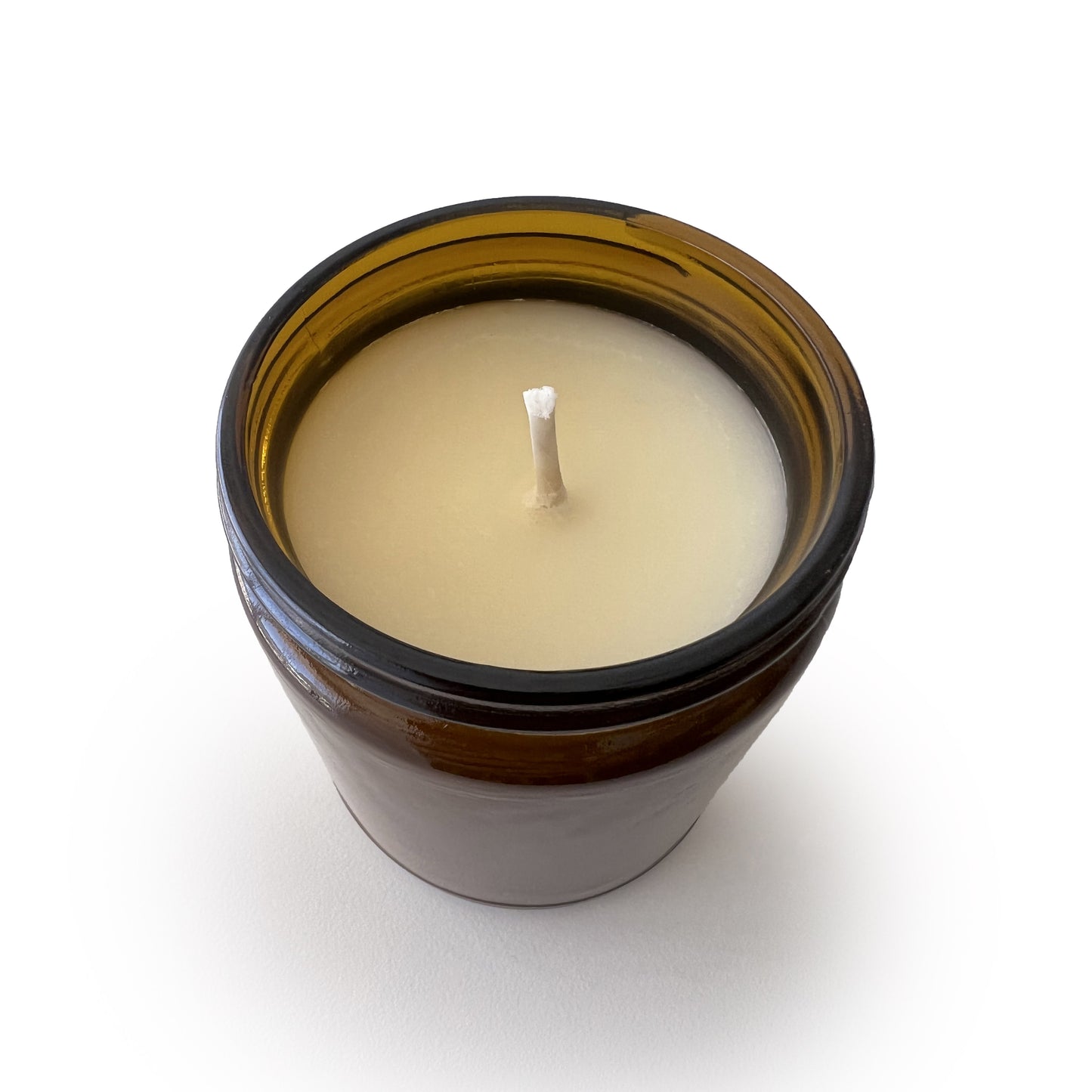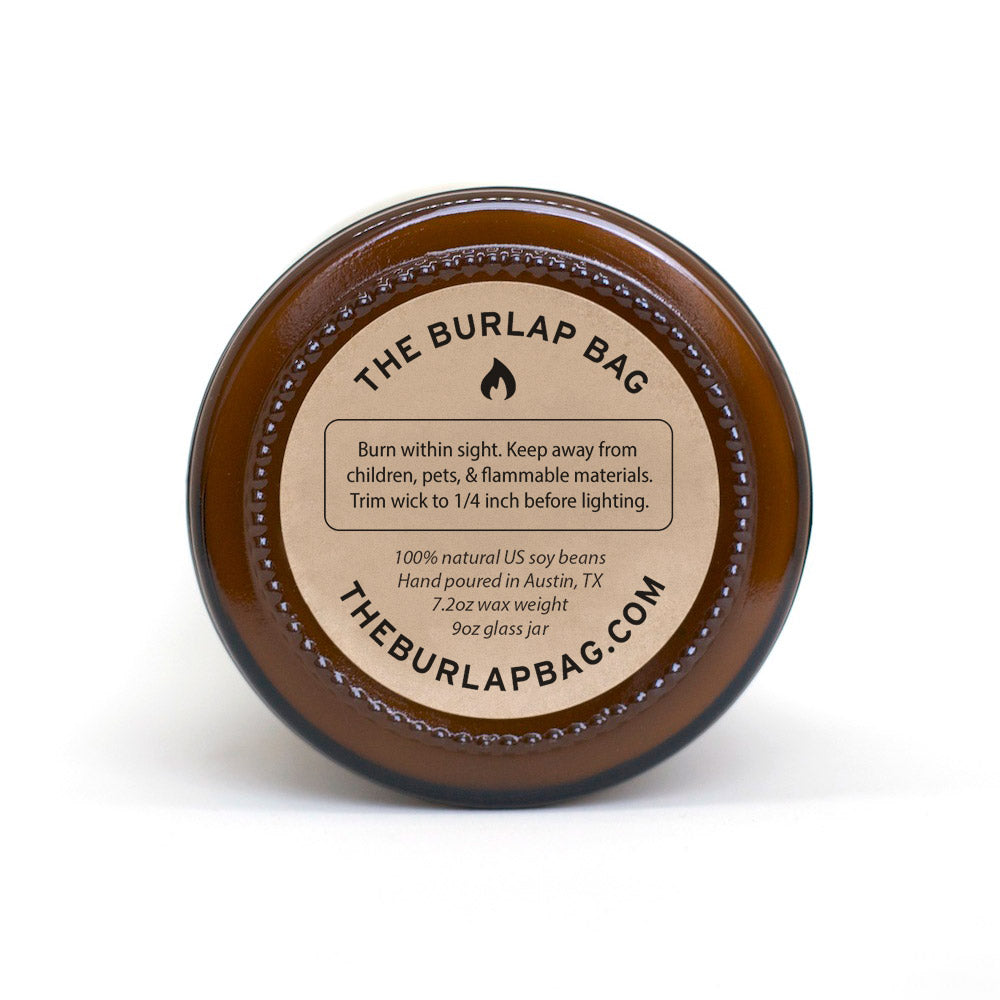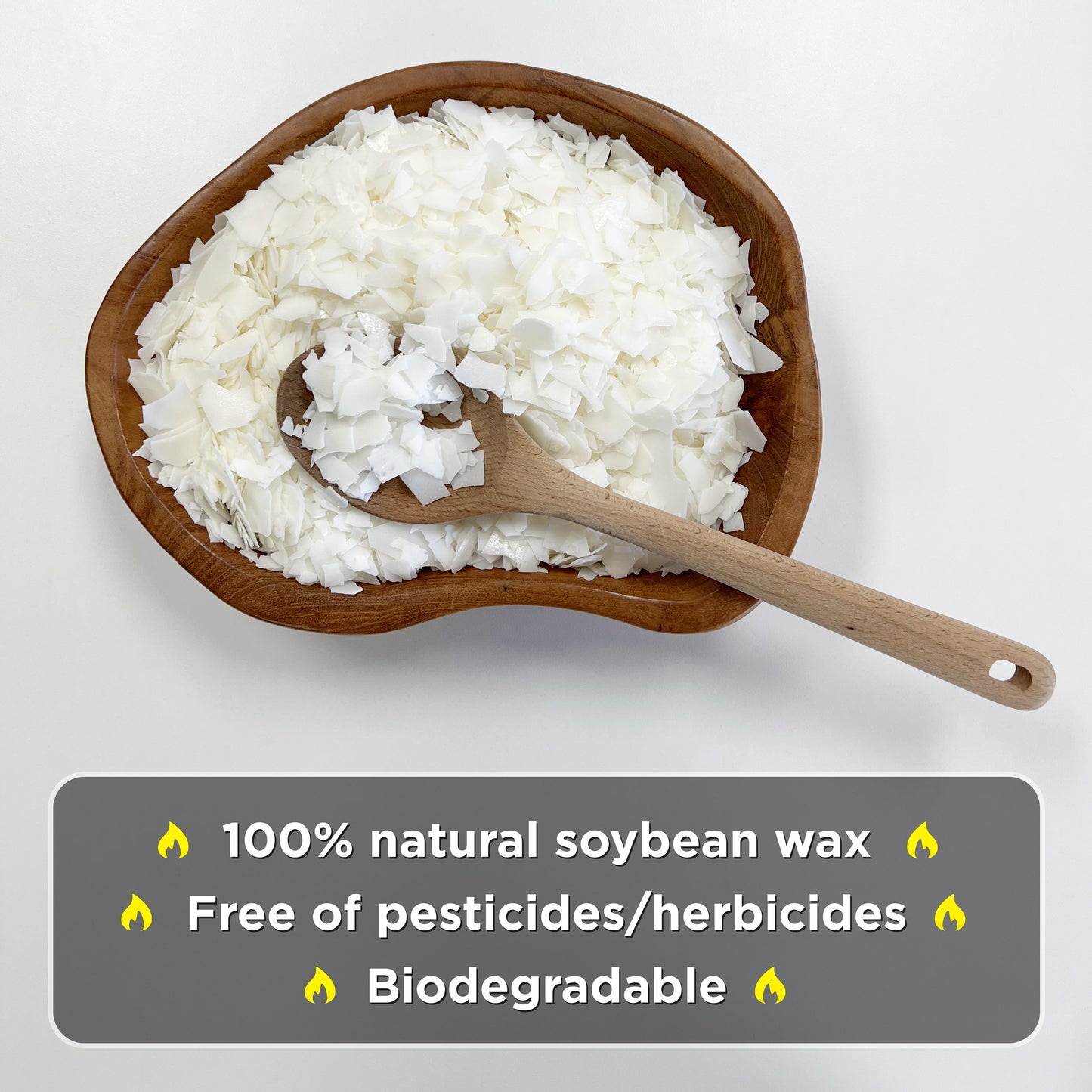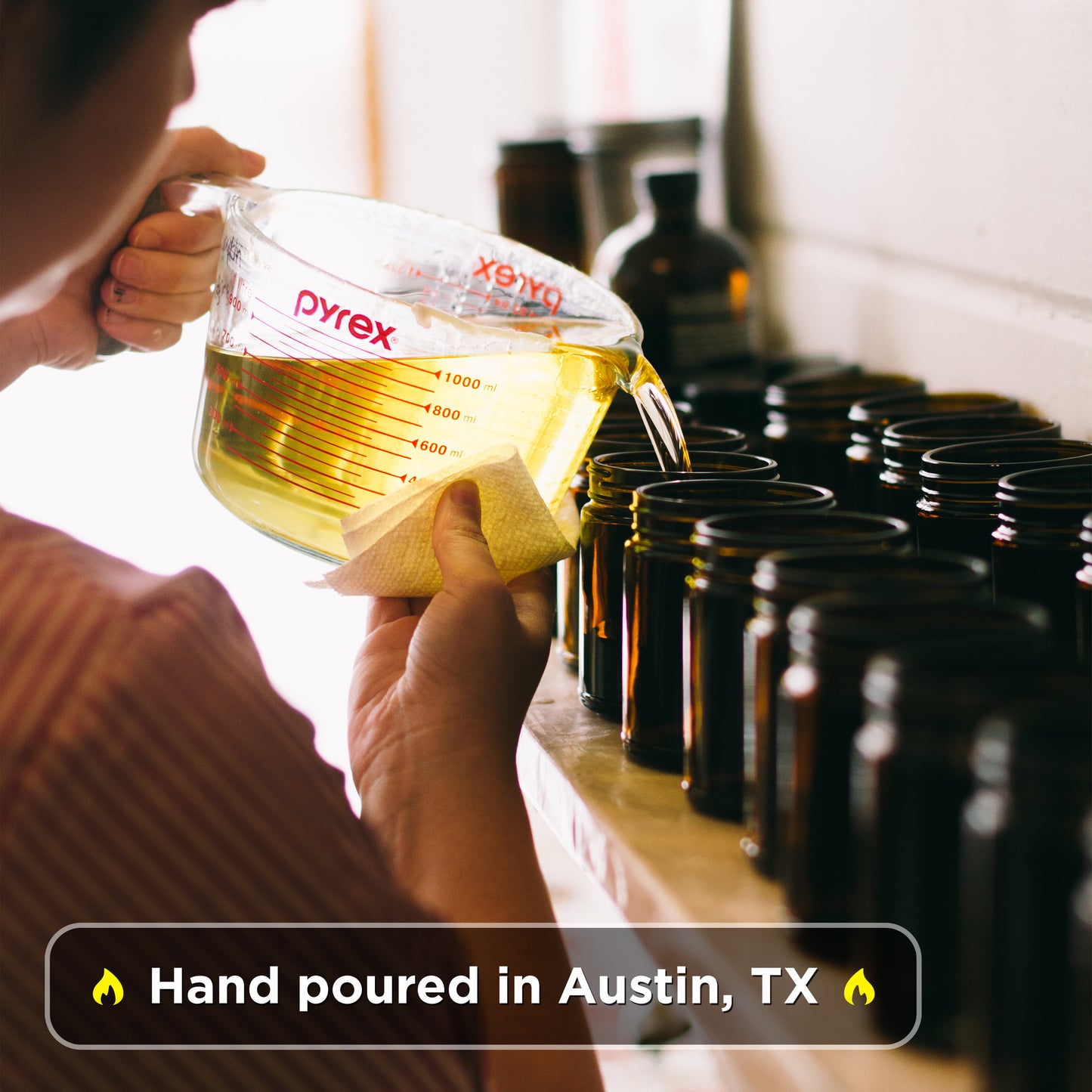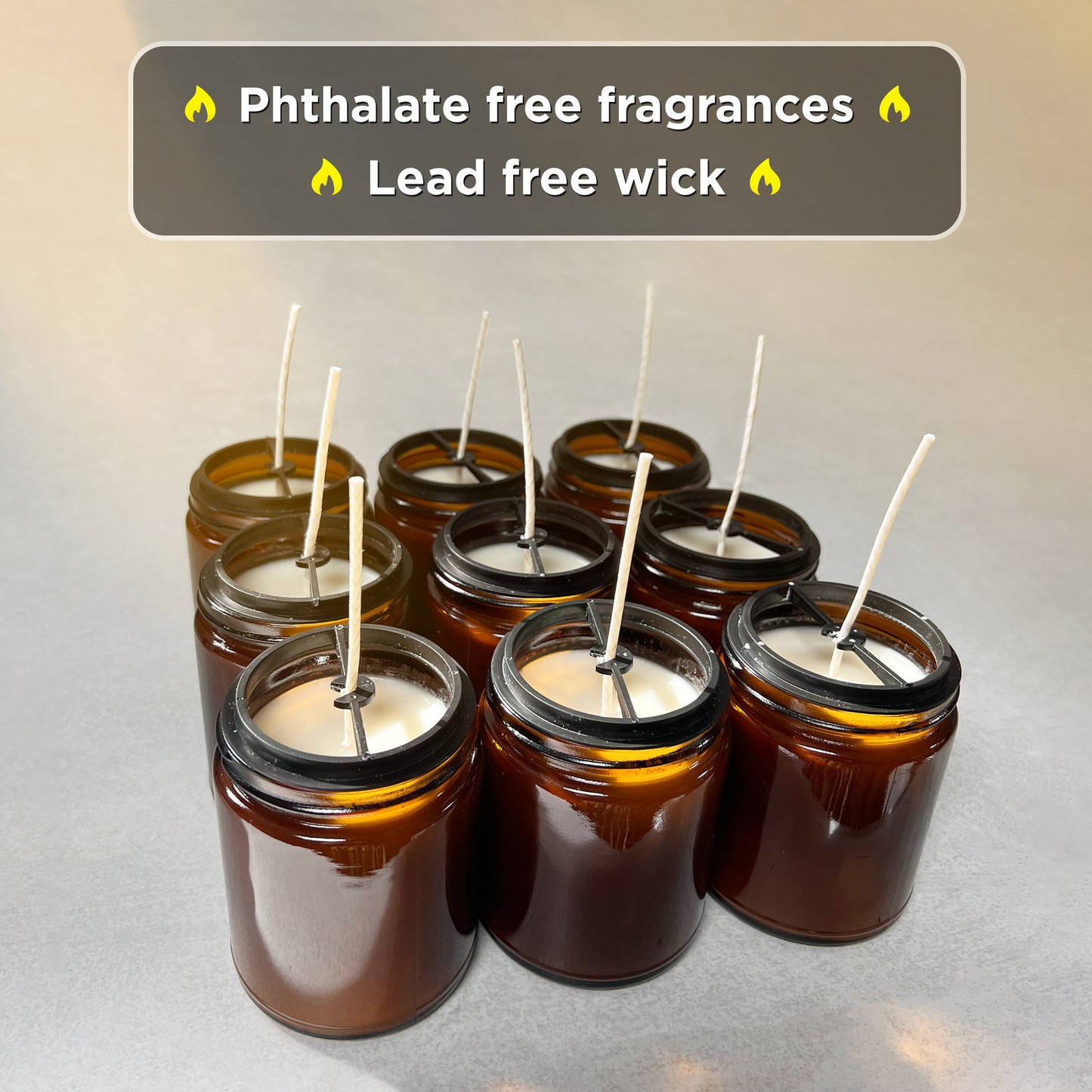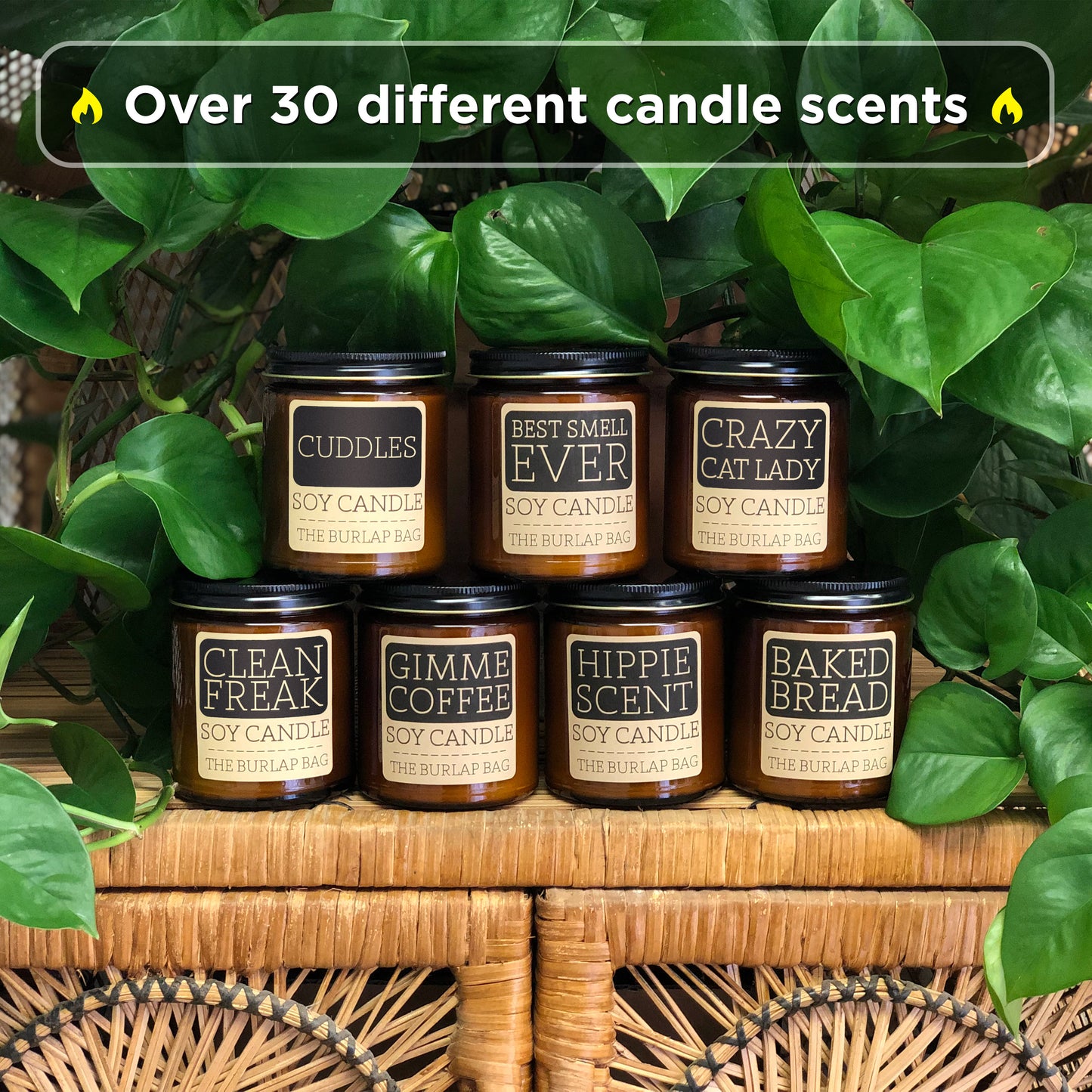 Good life choice ;)
I picked Night Owl, Blanket Fort, Sleepy Squad and Clean Freak. All good choices! I love that I saved some money and got to try out some new scents. This is the way to go.
4 TIMES BETTER
Love getting the bulk price and being able to pick out my favorite four. This is going to be a regular order for me.